I saw this Associated Press article in today's New York Times. I had to search it out. Turns out, it was all over multiple media sites.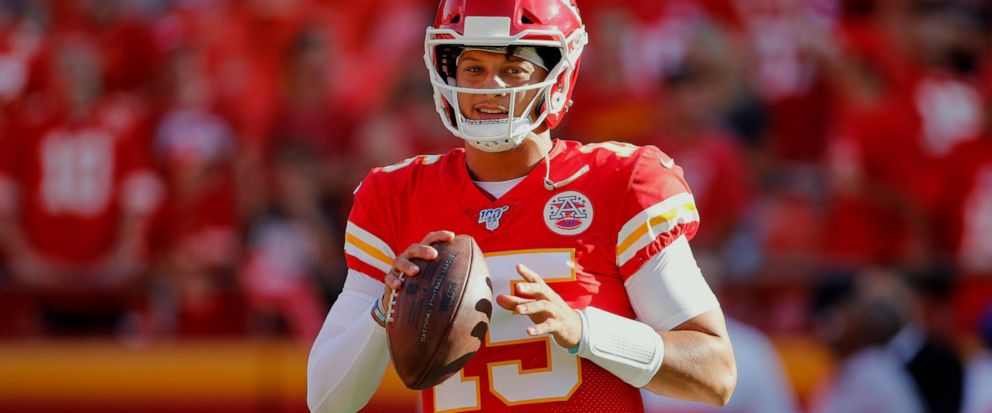 A bit from the article:
The Kansas City Chiefs needed a playmaking safety and signed coveted free agent Tyrann Mathieu.

They needed help at cornerback and signed Bashaud Breeland and Morris Claiborne.

They had to address the pass rush and extended the contract of defensive end Frank Clark.

That aggressive approach to roster turnover speaks volumes about the job Chiefs general manager Brett Veach has done in Kansas City. But it also speaks volumes to the fact that the Chiefs, for years a franchise that struggled to lure top talent on the open market against higher-profile teams, has become a destination for players seeking playoff glory and Super Bowl rings.

"I wanted to come to a team that had great talent, great core players," explained Mathieu, who signed a $42 million, three-year contract in March. "Any time you can play for an organization that has a great history and obviously a great quarterback that's really going to take this league over, really by storm — really this was a no-brainer for me and my family."

In fact, that may be the biggest reason everyone seems to want to play in Kansas City: the unique combination of an innovative players' coach in Andy Reid and quarterback Patrick Mahomes, whose record-setting debut as the starter portends postseason success for years to come.

"They've got a good ball club and the best offense in the league," said Claiborne, a former first-round draft pick who signed a $3 million deal late last week.
It goes on.
Yes sir, it's great. We're sitting on the doorstep of what could and maybe should be one stellar football year here in town.
Sure, they lost last night.
They played their B string, at least. Mahomes played the first half only. The first half of the first quarter.
Stay tuned.
For anyone out there, KC blogger or whomever, who wants to poo-poo this team needs to stay tuned.
They'll likely be eating crow soon enough.