Yes sir, Missourians, your government is being bought and it's by the already-wealthy and corporations who have the money to do it. First, the very famous and disgusting St. Louis billionaire Rex Singquefield, trying to buy the governor and Lieutenant Governor of his choice and now this:
And check this out, too. It's happened twice this year, so far. First there was this article back at the end of July.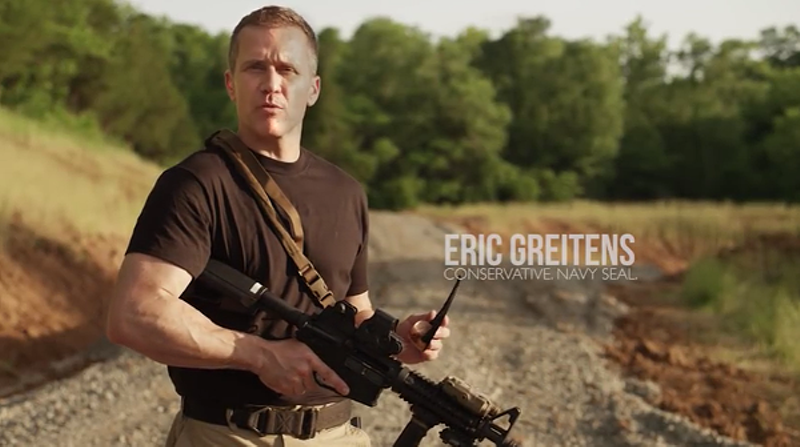 The race to become Missouri's Republican candidate for governor is, to put it charitably, a shitshow of clashing egos and bulging bank accounts. On Monday, one of the candidates' campaign war chests got a little bulgier — by about $2 million dollars.

As the St. Louis Post-Dispatch notes, the $1.975 million donation to Eric Greitens' campaign this week marks the single largest political contribution in Missouri history to an individual candidate.
And now, yesterday, there's this. He's outdone himself. Mr. Greitens and his big money pals have outdone even that earlier, biggest contribution. Nearly the same headline, of course, just yet more money.
On most normal days (for Missouri, at least) a candidate receiving a $265,000 contribution as Attorney General and Democratic gubernatorial candidate Chris Koster did today from the CHIPP Political Fund in St. Louis, would be on top of the world.

Unfortunately for Koster, that amount left him nearly $1 million behind his Republican opponent, former Navy SEAL Eric Greitens.

A 48-hour report filed today with the Missouri Ethics Commission shows Greitens received the largest campaign contribution in state history, $2.5 million from the Republican National Governors-Missouri, which received it earlier in the day from the Republican National Governors based in Washington, D.C.
I'm telling you, folks, we're being bought here. We're being bought. Our government is being bought and sold. And it's all by the wealthy, not just of the state, but of the nation. And Mr. Greitens has no government experience whatever, none, of any kind yet they're trying to buy him the highest government office in the state. All we know is he loves guns, hates everything Obama and wants "small government", whatever that means.
And we're letting it happen.
We have got to overturn the Supreme Court's Citizens United ruling and fight to end campaign contributions. We have to get the money out of our elections and politics. It's the only way we'll get the government back for the people. For all the American people.